ORDER BY TELEPHONE
Our staff is available to assist you from 8:00 a.m. to 12:00 p.m (Pacific Standard Time), Monday through Sunday.
USA Customer Service Phone (800) 541-9413.
Viber/Whatsapp/Zalo +1.714.277.4548.
All orders received before 12:00 PM Vietnam Time are processed the same business day.
ORDERING ONLINE
Orders may be placed online by using a credit card or PayPal.
We accept all major credit cards, including MasterCard, Visa, Discover and American Express.
When ordering by credit card you will be required to submit certain information to prevent credit card fraud.
Step 01: Registration

You have to register before order. During registration, you will be asked to provide your billing and shipping addresses.
Step 02: Search for Products

To order, you will check and choose the products you want to delivery. And then add these products in ADD TO CARD.
Step 03: Create an Order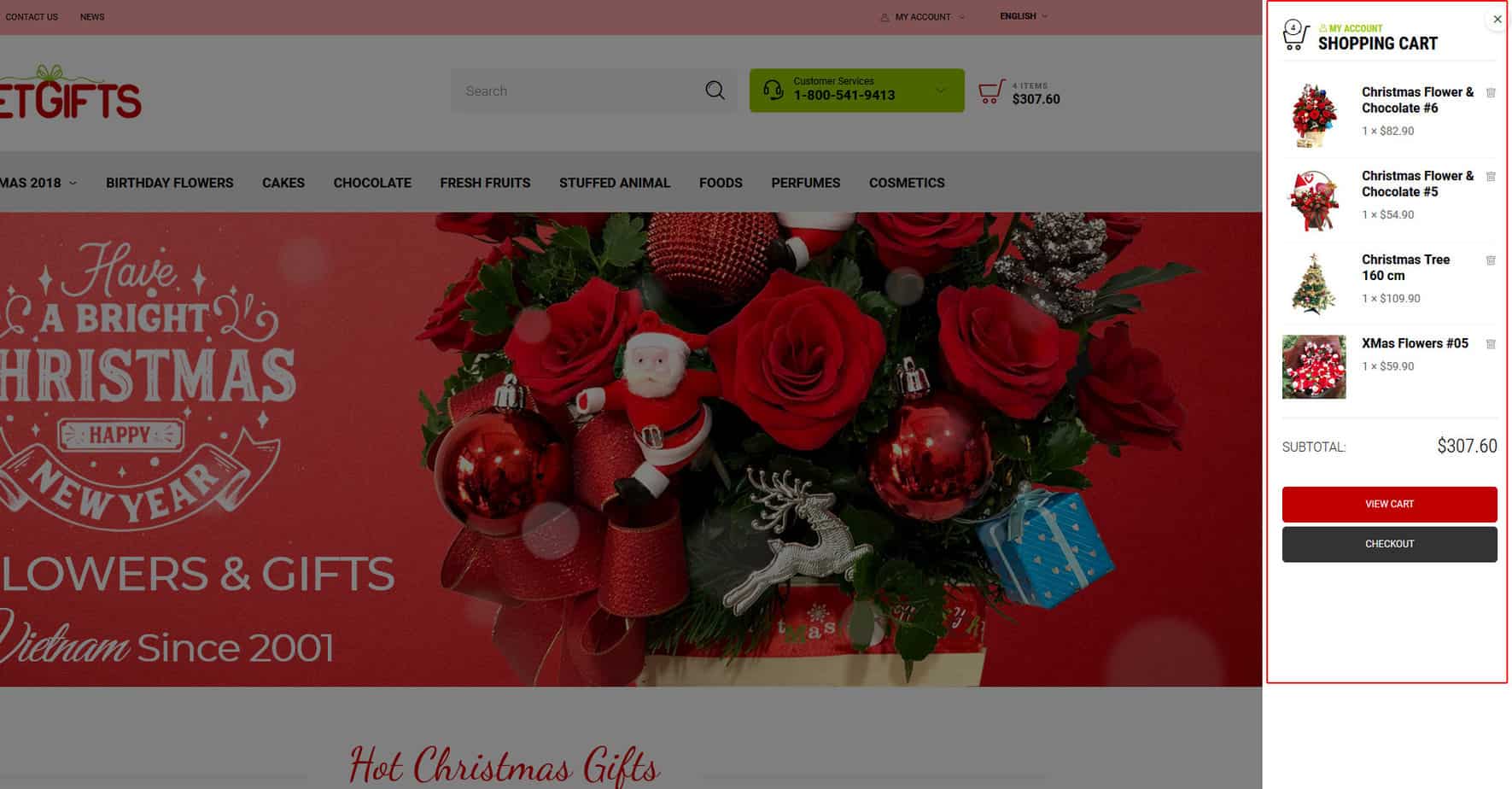 When you have finished adding items to your order, you have the option of either VIEW THE CARD or CHECK OUT in Shoppping card section (on the top right corner of the page).
Step 04: Check Out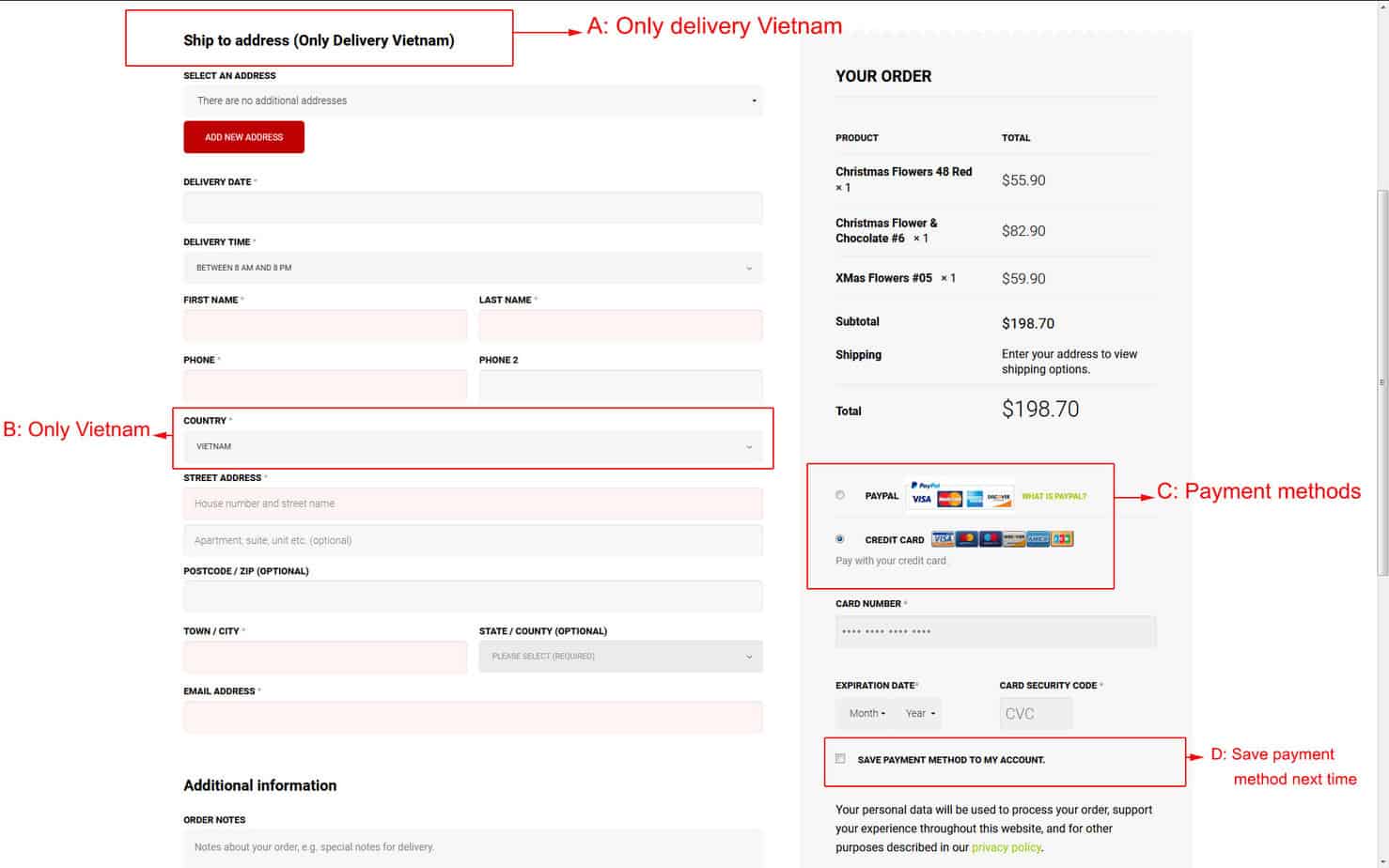 Remember you have to register before and then you will be able to check out, when you register, you have to fill in all certain information about billing and shipping address.
Billing address must match with the address in card issuing bank.
Shipping address (Only Delivery Vietnam): please take a note with these sections below:
Attentionally, in the COUNTRY button please just choose VIETNAM We do not delivery outside Vietnam

POSTCODE/ZIP: Please type 0084
TOWN / CITY: Type the city you want to delivery (EX: Ho Chi Minh or Hanoi/ Binh Duong/ Da Nang…)

Additional information: Order note, you can type any request or instruction about your order as well as the message to the receiver.
You order section: Please check through all again the products you want to order. You can delete or change the products.
Payment method: You can choose the payment via PayPal or Credit Card
Pay via PayPal, you just click PROCEED TO PAYPAL and then log in to your Payal account and make a payment.
Pay with your Credit Card, you have to fill in all information includes credit card number, expiration date, 3-digit security code.
And then click Place Order.
INFORMATION
TERMS & POLICY